PRP Therapy in Dentistry
PRP therapy or Platelet-Rich Plasma therapy is a medical technique which promotes the healing of tissues, better blood circulation, rejuvenation, and regrowth. Although this method was introduced in the field of dentistry and oral surgery relatively recently, it has found a wide application in sports medicine and orthopedics surgery since the early 1990s. Also referred to as Plasmolifting, PRP therapy does not require a lot of time, resources or special equipment to perform. To carry it out, dentists and oral surgeons only need some information on the Platelet-Rich Plasma extraction process and a Plasma Fresh kit – the only PRP kit they will ever need. It is cheap, easy-to-use, multifunctional, made of first-class materials and designed by Germany's top Plasmolifting experts.
PRP's application in dentistry
The true beauty of the Platelet-Rich Plasma therapy is that it can find a good use in a vast range of medical fields since platelets are that part of humans' blood responsible for blog clotting, tissue healing and regeneration and oral surgery and dentistry have finally joined that list. By applying a solution containing a high concentration of platelets in the treated area, the healing process will be more successful as it will be faster and less likely to involve complications. Cases in which the use of PRP dentistry is recommended feature:
Bone grafts
Tooth extraction
Alveolitis
Gingivitis
Implant placing surgeries
Localized periodontitis
Treatment of periodontal (gum tissue) disease
Generalized periodontitis (stages I, II & III)
The Plasmolifting method is particularly beneficial for patients who need to go through more invasive surgical procedures or are dealing with more severe oral diseases. However, the above-listed conditions and procedures capture just a small part of PRP therapy's wide application in dentistry. Even less invasive dental procedures can include the use of Platelet-Rich Plasma. In fact, that is highly recommended in cases when the patient has a history of healing issues, post-op infections, and complications.
How it works
The preparation of Platelet-Rich Plasma is done prior to the operation or the start of the oral treatment. A consultation needs to be held so that the oral surgeon or dentist can determine whether Plasmolifting would be a good option for the patient. Most people make excellent candidates for this type of therapy but those who have blood clotting conditions or are taking anticoagulation medication may be not be approved for the procedure or may be given specific guidelines that they need to follow prior to the treatment to avoid complications. Overall, however, PRP is a very straightforward procedure that hides almost no risks.
If the patient is approved for a PRP therapy, blood will be drawn from their vein. This is where the incredible qualities of the top-tier Plasma Fresh PRP Kit for Plasmolifting step in. Dental medical experts and technicians can use the device to collect the blood with the disposable butterfly needle and the medical-glass tube included in the package. The patient is unlikely to feel any discomfort during this step of the process since each part of the kit is designed in compliance with all safety and quality standards.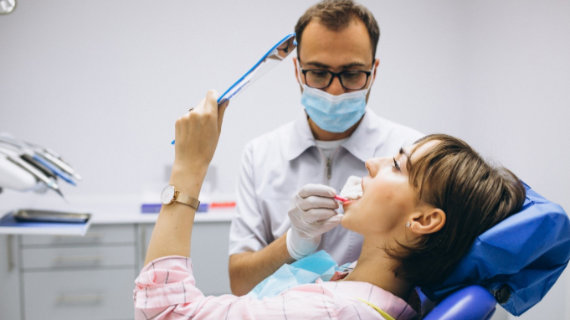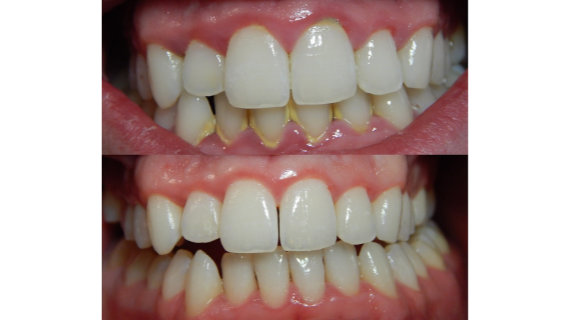 The collected blood is then placed inside a centrifuge which spins and processes it for a few minutes, isolating the platelet-rich plasma from the platelet-poor plasma and the red blood cells. That enables medical experts performing the procedure to easily collect the valuable proteins and cells. Those contain powerful growth factors that will stimulate tissue synthesis.
In other Plasmolifting therapies (especially for hair restoration and skin rejuvenation), the isolated PRP is usually injected back into the patient right on the treated or problematic areas (scalp, face, decollate, etc.). However, in dentistry, the extracted plasma with high platelet count can be gently smeared up on or around the operated or infected zone. But even if an injection is required, thanks to Plasma Fresh which can be used also during that final stage of the therapy, this process will once again come with minimal pain and discomfort, if any.
A new-gen solution with many pros
Investing in Plasma Fresh is more than investing in a medical device – it is investing in one of the most promising, innovative and effective healing methods known to modern-day medicine. PRP therapy makes the lives of both patients and dentists much easier because with it:
The risk for infection drops rapidly
The speed with which tissues and bones heal becomes faster
The osseointegration of dental implants improves
The patient does not need to take a lot of medication after the operation
The recovery period is more painless
Above all, efficient PRP therapy is a very safe type of treatment. First, it does not require the use of chemicals, acids and other aggressive medical products. Second, it uses the blood of the patient and that means that the platelets which will be used in the Plasmolifting process will not be rejected by the individual' organism and the risk of injection with a blood transmitted disease for the patient is equal to zero.
PRP dentistry effectiveness in numbers
Various studies and researches prove that Platelet-Rich Plasma can achieve impressive results in oral and dental treatments and operations. Here are some of the most important takeaways from these findings presented in numbers:
4 weeks – the amount of time it takes on the average for a patient's gum tissue to fully regenerate after it was smeared with PRP
3 – the number of stages of generalized periodontists for which Plasmolifting is applicable (periodontists has a total of 4 stages)
3 weeks – the period it takes PRP to reduce an inflammation
30 minutes – the average length of the platelet-rich plasma preparation process
It takes less than a minute to buy Plasma Fresh PRP Kit for Plasmolifting. Order today and embrace the innovations in dentistry and oral surgery.