PRP Therapy for Hair Restoration Treatment
The remarkable Plasma Fresh PRP Kit for Plasmolifting can be successfully used by physicians, trichologists and other medical technicians for a hair restoration Platelet-Rich Plasma Therapy. This modern and inexpensive equipment can make the process even more effective and provide more visible results because of the high-quality and durable materials from which it is made. As a Class II medical device, Plasma Fresh is a more reliable, efficient and safe product compared to other PRP kits.
Top benefits offered by Plasmolifting to hair loss patients
Plasmolifting or PRP therapy for hair restoration is still a new form of a medical treatment but thanks to the many advantages and great results which it offers, it has quickly turned into a standard procedure and is now offered by many trichology specialists. Some of the biggest benefits of this hair restoration method are:
Minimal downtime after the treatment – Patients can get back to their daily routine immediately and are only advised not to used hair products and hair dryers for a couple of days.
A budget-friendly solution – It is more affordable compared to other medical hair loss procedures.
Reduced risk of complications and side effects – The procedure does not require the use of aggressive medications, only the patient's own blood.
No surgery needed – PRP therapy is non-invasive and non-surgical.
Can be used alongside other hair restoration treatments – The Plasmolifting method can be carried out prior to a hair transplantation or while the individual is taking hair loss medications.
The procedure is fast – Each treatment session lasts for about half an hour
PRP therapy for hair restoration – a simple but effective procedure
Platelet-Rich Plasma therapy for hair restoration is an emerging hair loss treatment. With a universal PRP kit like Plasma Fresh, this form of treatment is fast, uncomplicated, comprehensive and it typically offers incredible results to patients. The Plasmolifting method is a thorough process but it usually lasts no longer than 30 minutes per visit. During that time, the medical professional takes a small amount of blood from the patient's vein using the professional PRP kit. Since Plasma Fresh comes with an extra sharp needle, this procedure does not involve any discomfort for the patient.
During the second stage of the therapy, the drawn blood goes through a centrifugation process which isolates the plasma with the highest concentration of the very beneficial cell fragments known as "platelets." They have excellent healing properties which can help the human body to rejuvenate and regenerate faster and more effectively compared to than many other medical therapies.
Patients experiencing hair loss, are then injected with the platelets who have been found to stimulate hair growth and strengthen hair follicles. The PRP solution is injected into the individual's scalp but only into the problem areas. This is done with a needle and a syringe but the process itself is very painless since it is usually performed while the patient is under local anesthetic. This stage of the Plasmolifting therapy for hair restoration can again be carried out using the Plasma Fresh PRP kit. That is because this German-made product is designed to serve as an all-in-one solution that can be used during the plasma extraction and injection steps.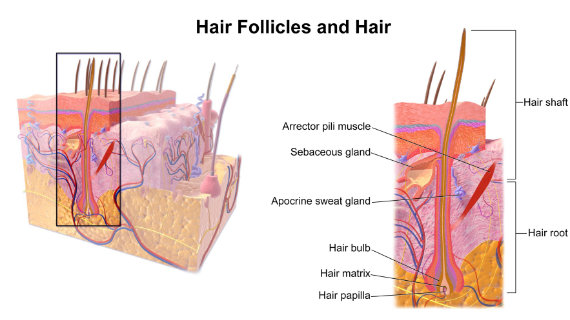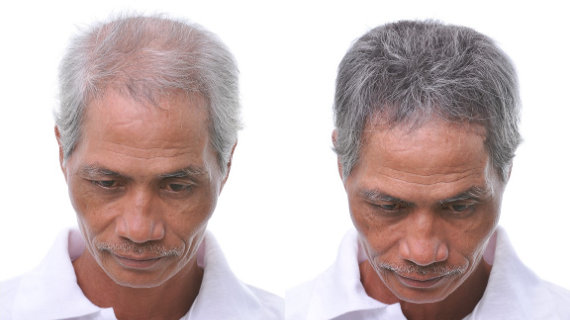 Visible results
Although the effect of the treatment will not be immediately visible after the procedure, most patients report results 2-3 months after the start of the therapy. The platelets injected into the individual's scalp stimulate hair growth by rapidly increasing the blood flow to the hair follicles which is why the results which patients can anticipate include:
Reduced hair shedding rates
Faster hair growth
Early regrowth
Increased thickness
Greater softness of the hair
Trichology experts and physicians who are considering adopting the trusted PRP therapy for hair restoration treatment are best advised to stock up well on Plasma Fresh because the key to good results with this method is consistency. The standard Plasmolifting program for patients suffering from some form of hair loss starts with three treatments (month or month and a half apart), followed up by maintenance treatments which need to be performed at least every half a year. In that way, the achieved results will be prolonged and further enhanced.
A health-friendly treatment with almost no side effects
Plasma Fresh buyers should not worry about side effects since every PRP therapy, regardless of whether it is for hair restoration, wound healing, cosmetic rejuvenation, etc., used Platelet-Rich Plasma harvested from the patient's blood. That means that, unlike some other hair loss treatments, this one does not come with a long list of side effects or a risk of treatment rejection. Nevertheless, it must be clarified that the Plasmolifting method is a procedure which involves injections and sometimes anesthetics. Because of that, some side effects such as calcification around the injection points or an allergic reaction to the anesthetic are sometimes exhibited by a small number of patients.
PRP treatments for hair loss vs other hair loss solutions
There are two main medical treatments for hair restoration other than Platelet-Rich Plasma therapy and those are a hair transplant surgery and hair loss medications. When compared to Plasmolifting technology, these solutions come with more side effects and hide greater risks for the patient's health. In contrast, a PRP treatment that involves the application of a licensed Plasma Fresh kit, is classified as a non-surgical procedure which makes it less painful and more convenient than a hair transplant. PRP is also more affordable even though it requires maintenance visitations. Plasmolifting is also discovered to provide more consistent results compared to hair loss drugs such as minoxidil and finasteride.
The most important thing about Platelet-Rich Plasma therapy is that it can make the hair restoration process very swift and effective. But with Plasma Fresh, the good results will be even more impressive and they will come much faster. So, order it now and leave the saying "a bad hair day" in the past. This innovative PRP kit knows no failure and it has already established as a leader in this market niche. Try it out and you will see it for yourself.