PRP Therapy for Cosmetic Rejuvenation
Taking back the hands of time to enjoy a fresh face and radiant and youthful skin does not require a time machine but a small, very reliable and innovative medical piece of equipment – Plasma Fresh PRP Kit for Plasmolifting. This sensational and premium-quality product has become a favorite to aesthetic dermatologists and cosmetic surgeons who have embraced one of the most revolutionary cosmetic rejuvenation treatments. Yes, you guessed that right – we are referring to Platelet-Rich Plasma and, more specifically, to PRP therapy.
What's PRP has to do with cosmetic rejuvenation?
Who wouldn't wish to take a few years off their face, right? Still, the mere thought of undergoing a plastic surgery makes a lot of people cringe. A solution has finally come to the rescue of such patients and it is called Plasmolifting. It requires no scalpels, no stitches and, in fact, no downtime because PRP therapy is not classified as a surgical or invasive procedure. Yet, it has the power to give the skin a more youthful appearance, fix various skin imperfections and to even encourage the stimulation of collagen.
Plasmolifting has one big trick up its sleeve and it is called PRP – Platelet-Rich Plasma. Namely, it has the power to shed years and wrinkles off any face. To gain this precious solution, medical practitioners rely on Plasma Fresh. Branded the best PRP kit in the world by many experts in the field of cosmetology and aesthetic dermatology, this product offers a shortcut to a swift and painless PRP therapy for cosmetic rejuvenation. With this kit in hand, medical technicians can perform a PRP therapy with better results because it features:
A thixotropic gel that will easily separate the Supernatant
A durable and pyrogen-free tube from medical glass that will keep the collected plasma in a pristine condition
Sodium Citrate which prevents the platelets from aggregating
A flexible, yet very sharp 23G needle that the patients will hardly feel
Plasma Fresh will enable any trained medical expert to quickly collect the necessary amount of blood from the patient's vein (no more than 50-60 mL) and to run the sample through a centrifuge at the desired speed without fearing that the tube may break, crack or open. The kit can be used even during the very last stage of the PRP treatment when the patient is injected with the harvested platelet-rich plasma.
Areas that can be PRP treated and results that can be expected
Plasmolifting is usually performed on the patient's face and more particularly around the nose, mouth and under the eyes. Nevertheless, it can also be used on the decollete, the upper side of the hands, etc. PRP therapy is used for the treatment of many different cosmetic and skin conditions such as:
Acne scarring
Fine wrinkles and lines
Skin tightening
Rosacea
Loss of collagen
Facial volume loss
Skin toning
The procedure typically requires not more than thirty minutes per a treatment. One PRP therapy for cosmetic rejuvenation may include more than one treatments. Usually, doctors recommend patients to undergo about three treatments per therapy to enjoy better and more long-lasting results.
For most patients, the effects of the therapy can be felt almost immediately. It will take several weeks for the results to become visible. That is because collagen cannot grow overnight and it takes a little while for it to kick in.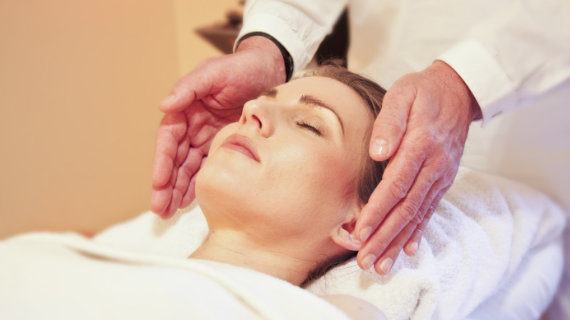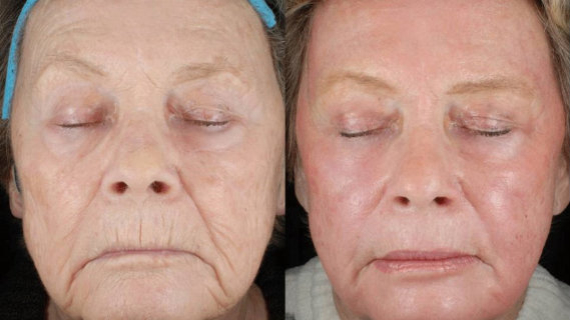 Side effects – what's that?
Given that the whole science behind Plasmolifting is using the patient's own blood and almost no other substances, PRP therapy comes with minimal side effects which can be observed in a small percentage of the individuals who have undergone such as a treatment. Those side effects can include:
Slight redness around the injection points
Some swelling
Mild bruising
Tenderness of the treated areas
If any of these symptoms occur, they usually subside or completely disappear in a matter of hours or a few days.
These unpleasant side effects can be easily avoided if Plasma Fresh is used during the PRP extraction and preparation stages of the project. Also, patients are advised to avoid alcohol, products containing glycolic or Vitamin A and anti-inflammatories 48 hours before every Plasmolifting treatment. Laser and waxing should also be avoided 2 days prior to the therapy.
Physicians should take into account the fact that some patients may not be good candidates for PRP therapy if they:
Have an allergy to anticoagulants
Suffer from any type of blood disorder
Have an oncological or a system disease
Are battling an acute infection
PRP therapy in combination with other skin rejuvenation solutions
Plasmolifting can be used as a stand-alone treatment or together with many other surgical or non-surgical cosmetic rejuvenation procedures. Representative but non-exhaustive examples include phototherapy, laser therapy, thread lifting, chemical peels, facial contouring surgery and more.
PRP therapy for cosmetic rejuvenation may have the grisly nickname "Vampire Facelift" but when performed with Plasma Fresh, patients enjoy a non-bloody and pain-free experience and a youthful look that will never expire.